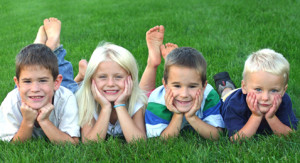 Shield's wants to make sure families feel welcome and at home in our restaurants. That's why we offer a special menu just for all Shield's kids. From pizza to pasta, chicken strips to grilled cheese, we have food made especially for them.
Kiddie Pasta
Kiddie-sized portion of penne topped your choice of butter, meat sauce, alfredo or marinara. Includes fun sticks!
Price: $4.99
Kiddie Pizza
Pizza with cheese. Enough for two to three children.
Price: $7.99. Additional toppings $1.00 each.
Kiddie Chicken Breast
Grilled chicken breast with side of fresh-cut vegetables and side of ranch.
Price: $4.99
Grilled Cheese and Chips
Grilled cheese sandwich served with potato chips.
Price: $4.99
Kiddie Chicken Strips
Tender chicken filets served with a kiddie portion of fries.
Price: $5.49
Kiddie Hummus
Hummus, celery, carrot sticks & pita bread.
Price: $4.99
Kiddie Mac-N-Cheese (Fridays only)
Price: $4.99
Hot Fudge Sundae
One scoop of Stroh's vanilla ice cream topped with Sander's Hot Fudge and whipped cream.
Price: $1.99
Kiddie Soft Drink
Price: $0.99
Kiddie Juice or Milk….. 1.49
For kids ages 10 and under.
Dine in only, please.