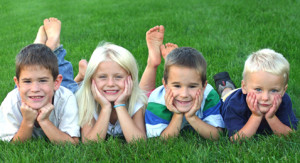 Shield's wants to make sure families feel welcome and at home in our restaurants. That's why we offer a special menu just for all Shield's kids, ages 10 and under. From pizza to pasta, chicken strips to grilled cheese, we have food made especially for them. All Kiddie Meals include choice of small soft drink, juice or milk (white or chocolate).
Kiddie Pasta
Kiddie-sized portion of penne topped your choice of butter, meat sauce, alfredo or marinara. Includes fun sticks!
Price: $6.49
Kiddie Chicken Breast
Grilled chicken breast with side of fresh-cut vegetables and side of ranch.
Price: $7.49
Kiddie Chicken Strips
Tender chicken filets served with a kiddie portion of fries.
Price: $7.49
Kiddie Burgers
Two 2 oz. Angus beef burgers with French fries. (Cheese on request)
Price: $7.49
Kiddie Cheese Pizza
Choice of round or square. Enough for two to three children.
Price: $12.00. Additional toppings $1.00 each.
Kiddie Grilled Cheese and Chips
Grilled cheese sandwich served with potato chips.
Price: $6.49
Kiddie Mac-N-Cheese

(Fridays only)

…
Price: $6.99
Hot Fudge Sundae
One scoop of Ray's vanilla ice cream topped with Sander's Hot Fudge and whipped cream.
Price: $2.99
Kiddie Soft Drink (ala carte)

…
Price: $1.49
Kiddie Juice or Milk

(ala carte)
… Price $2.49
For kids ages 10 and under.
Dine in only, please.